Spotlight: Lawrence R. Johnson C.P.A.
Class of 1972, Business Administration, BS
Congratulations to Larry Johnson — please enjoy our conversation with him about his experience at UC Berkeley and what's happened since.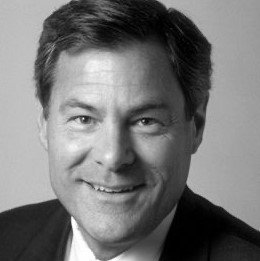 How does Cal fit into your life story?
It's difficult to overstate Cal's impact on my life, both as a student and an alumnus. Cal taught me to think critically and to find the complete answer regardless of the struggle. At Cal I gained self-confidence and a positive attitude that proved beneficial as a student and later throughout my life, especially when starting and growing two successful companies. I was reminded time and again that keeping an open mind and understanding the facts are a crucial part of leadership. A fellow Cal alum once told me that her secret to overcoming major obstacles was to say "I can do this, I went to Cal." My family has also been extremely fortunate, my brother, my oldest son, and my daughter-in-law all attended Cal and received a first-rate education at a bargain price.
What makes Cal so unique?
The absolute requirement to think. Cal takes pride in its rigorous academic standards and is recognized worldwide for its brilliant faculty, its top-notch graduate students, and its smart energetic undergrads. Attending Cal was the first time I was introduced to diversity of thought and culture. It was a place where students could openly disagree with professors and other students. My professors were always available and would explain difficult concepts utilizing multiple methods and examples until I understood the problem. My professors would always remind me to start a search for answers by questioning the status quo.
Cal has always encouraged students to "give back" to the community. Through a class at Cal, I tutored junior high school students in various subjects. I found it very gratifying and I believe I learned as much as my students did. Working as the student representative on the intercollegiate athletic board, I observed how the campus works from the inside. Since graduation I have enjoyed serving on several non-profit boards and committees and have found my service on the UC Berkeley Foundation board to be particularly gratifying. I served with the UC Berkeley Foundation for about 14 years, working on the executive committee, as chair of the programs committee, and as chair of the Haas development committee. In addition, I served on the board of and was one of the founders of the Haas Sustainable Income Fund. I was also one of the founders of SMART (Student Mentoring and Research Teams) and I served as chairman of the graduate division's executive advisory committee.
What is your favorite Cal memory?
There are so many memories over the past 50 years it is difficult to name just one. But when pressed I would say the anti-Vietnam War demonstrations and turmoil on campus taught me a great deal about myself and our society. Also, walking out of my last final of my senior year was both a relief and an exhilarating feeling. Another Cal memory was attending the 1959 Rose Bowl when I was 8 years old. Cal played the University of Iowa and lost the game 38 to 12 but won the heart of a lifelong fan. Cal has not been back to the Rose Bowl in 61 years and counting.
Do you have any advice for current students?
Be curious always, ask that next question. Travel to different parts of the world engaging different cultures and becoming a global citizen. Cal has given you numerous tools and options in life, take advantage of them. Get involved — stay involved, especially with organizations and people whose values reflect your own. Volunteer in your community, assist in the schools, or help the less fortunate. Stay open-minded and think. Push yourself to develop self-confidence and be ready to take measured risks in life. When things get tough, remember — you're a Cal grad.